See what your Cornwall friends and neighbors think of the books they are reading this summer!
Poe the Detective by John Walsh; review by Gregory Van Den Berg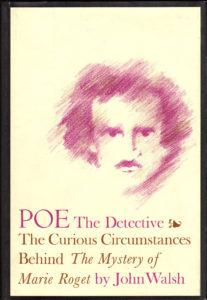 Edgar Allan Poe wrote a story based on the murder of Mary Rogers in New York City. His story was The Mystery of Marie Roget featuring his detective character, Dupin. The author of this book paralleled the newspaper accounts of the murder with the book. Mr. Walsh reveals to the reader the personal life of Poe as well. This heightens one's understanding of the book as well. If one wants a detailed explanation of the story, The Mystery of Marie Roget this is the book to read.
Reviewer: Gregory Van Den Berg
Sea of Tranquility by Emily St. John Mandel; review by Pamela Hawks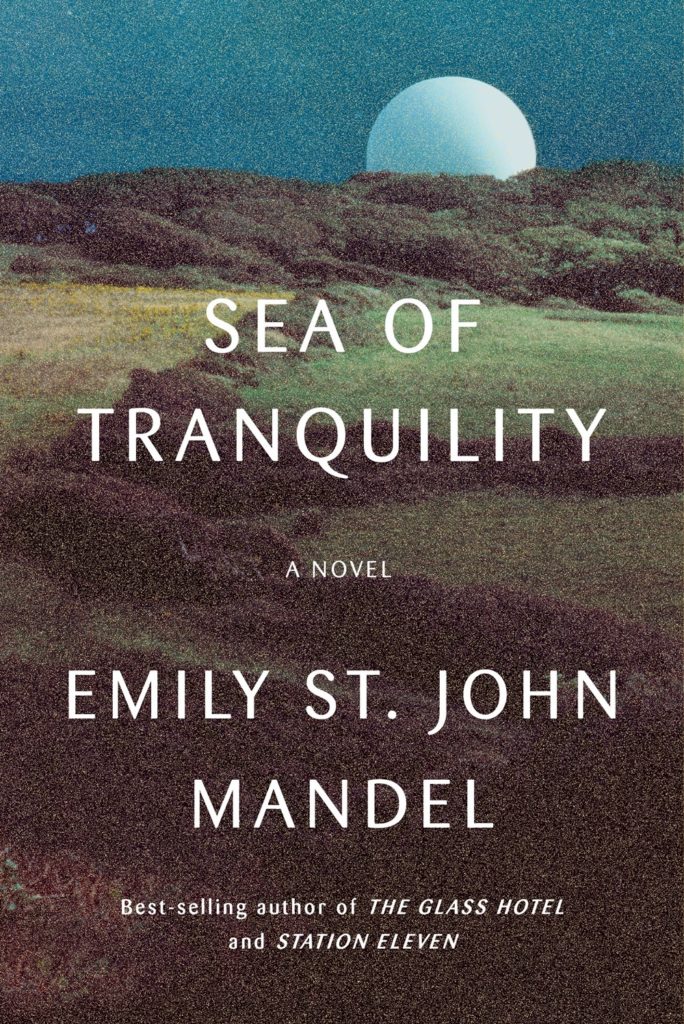 I love Mandel's work so much (check out her novel Station Eleven too), and was really excited to read this brand new novel. I wasn't disappointed — Mandel always manages to write about dark subjects, such as pandemics, while reminding us of all the good that can be found in humanity. Yes, there is time-travel, and yes, there are elements of speculative fiction, but there is also art, love and human connection. Highly recommended.
Reviewer: Pamela Hawks
She Rides Shotgun by Jordan Harper; review by Gregory Van Den Berg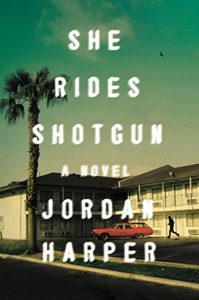 This book has two designated reading audiences. There are libraries which label the book YA and others label the book Adult Fiction. Do not allow the designation YA hinder you from reading this book. In fact, the book was recommended by Mike Lupica in his sports column. For those who are not familiar with Mike Lupica, he has written many popular YA titles and has been chosen by the Robert Parker Estate to write the Sunny Randall series of books. This book is about a relationship between a father and his daughter. A quick synopsis of the book is the father killed the brother of the leader of the Arayan Steel while in prison. Based on this killing, a death warrant was issued for his ex-wife, daughter and himself. However, he obtained early release from prison. Unfortunately, he was unable to save his ex-wife and her new husband from being killed. The book details his journey to obtain redemption and renewing his relationship with his thirteen year old daughter. The story is very gory. Therefore, if you have a weak stomach do not read this book. A feature of this story was the interaction of the daughter and her teddy bear. I could not put the book down and is definitely an adult read. This book reminded me of a James Paterson story-very fast past and full of action.
Reviewer: Gregory Van Den Berg
They Thought They Must Be Crazy by Mark Rozzo; review by Gregory Van Den Berg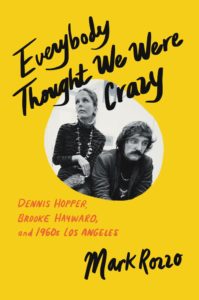 This book is about the evolving counterculture in the 1960's. The lens employed by the author was in the context of Los Angelos, Dennis Hopper and his wife, Brooke Hayward. I discovered the book to be insightful. The author actually utilized Hooper's fascination of art and photography. One discovers Hopper had the ability to be a great photography as well as an actor. Even though there is mention of his movies, the book focuses on his collecting of art, his photography, and his connection with ever growing avant-garde style of art. There is equal emphasis regarding his wife, Brooke. One discovers her influence on Hopper in the early years of their marriage. The author reveals to us the ever-changing social issues in the United States i.e., Civil rights movement, Vietnam war, sexual revolution, and drug culture. One must never forget Hopper and Peter Fonda created the movie Easy Rider which clearly defined the 1960's. I was disappointed when reading the book because of the heavy emphasis on art. This may be due to the fact I thought the book would be more about Hollywood and not the underground art movement. Nevertheless, I would recommend this book for those who desire a different revisit to the 1960's.
Reviewer: Gregory Van Den Berg
My Old Kentucky Home by Emily Bingham; review by Gregory Van Den Berg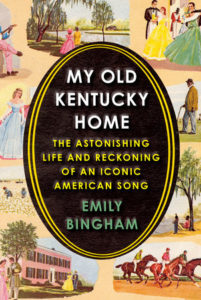 The author reviewed the origins and lasting repercussions of the song My Old Kentucky Home by Stephen Foster. The song is about a slave who has been sold downriver and eventually hanged. Unfortunately, this song has propagated the Myth of the Lost Cause in the south. Even though many people believe the song was about Confederate longing to get to their homes in Kentucky. After reading the book, one realizes ingrained beliefs of racism in the American society. Foster's songs were the foundations of the minstrel acts who performed in black face. She believes instead of boasting about the song especially when 100,000 people sing the song at the Kentucky Derby and shed tears of nostalgia. This book is a bit redundant and tedious at times but at the same time when begins to comprehend the hardships people of color have had to endure through the centuries in America.
Reviewer: Gregory Van Den Berg
Dark Harbor by David Hosp; review by Gregory Van Den Berg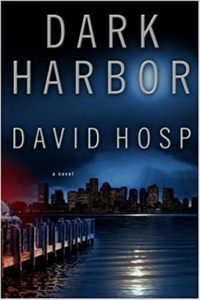 The reviews of this book state the author may be the next John Grisham. To be truthful, this is not the case. Grisham's books are truly legal thrillers. They deal with legal issues and are not really murder stories. Even though the book is entertaining, the protagonist is involved more in detective work than being a lawyer. One wonders how he's able to bill any hours for his law firm. This book is the first one in the series. The book is full of action and is entertaining. This is true even though the plot is preposterous. If you want to read a book about the drug cartel and corrupt politicians, this is the book for you.
Reviewer: Gregory Van Den Berg
Shadow Man by Alan Drew; review by Gregory Van Den Berg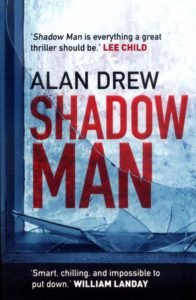 The book Shadow Man begins a series involving Detective Ben Wade. He has moved to his home town in order to save his marriage, live in a safer environment, and his daughter will be able to attend better schools than in Los Angeles. However, the move did not save his marriage. There are reasons the marriage did not work besides incompatibility. However, to divulge the other reasons is to give away major parts of the plot. To discover those reasons, you will have to read the book. The reading is light but entertaining. The author brings many social reasons which are pertinent to the plot of the style. If you choose to read this book, you will not be disappointed. In fact, the second book in the series will be released shortly.
Reviewer: Gregory Van Den Berg
The Storied Life of A.J. Fikry by Gabrielle Zevin; review by Gregory Van Den Berg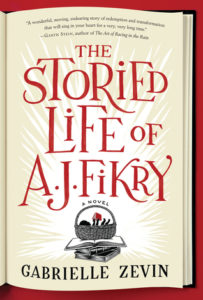 The book was off beat in nature. What I discovered the most interesting in the book was the literary references. The protagonist was an owner of used bookstore. He lived in an apartment over the bookstore with his daughter. His wife has died. The story centers around a first edition book of Poe's poem. The edition was worth hundreds of thousands of dollars. The night the book went missing the main character A.J. had a black out in which he did not remember anything about the night. His daughter was an aspiring high school writer. Her stories are off beat in nature as well. The story then centered around the relationship of the father and the daughter reconciling
Reviewer: Gregory Van Den Berg
Bottom of the Ninth by Michael Shapiro; review by Gregory Van Den Berg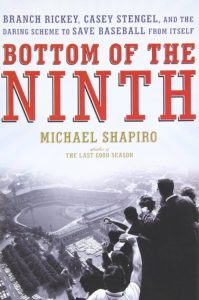 The book was very interesting. If you enjoy reading about baseball history this is the back for you. In the later 1950's and early 1960's, a group of businessmen wanted to create a new baseball league called the Continental League. The author goes back and forth by writing about how the league was going to be formed using the backdrop of the baseball season of these years. The author gives the reader deeper insights on how sports is truly a business and the owners only care about padding their own pockets.
Reviewer: Gregory Van Den Berg
Last Call by Elon Green; review by Gregory Van Den Berg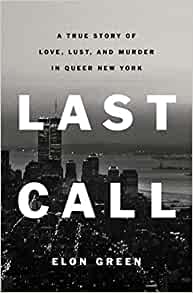 This is a true crime novel. The book was about the five murders of five gay men in the 1980's and 1990's. The murders took decades to solve. The book was well written and an easy read. This is a gripping narrative which tells the story of the Last Call killer. While at the same time, the story paints a portrait of his victims and the ever-evolving gay community attempting to navigate the threat of being discovered and the resiliency of the community as well.
Reviewer: Gregory Van Den Berg
The Killing Hills by Chris Offut; review by Gregory Van Den Berg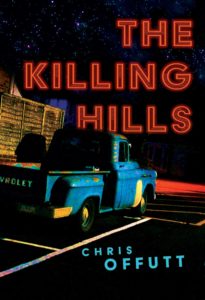 The book reminds of the Ace Atkins series set in Mississippi. However, this series is set in the hills of Kentucky. Mike Hardin is on furlough from being a criminal investigator for the Army. He has returned home because he discovered his wife is pregnant. He wants to be with her at this time. While he is home, a murder has occurred and his sister who is the county sheriff asked for his help due to his expertise. The book not only allows us to be part of the investigation but gives the reader a view of rural Kentucky. I recommend this book who enjoys not only a good mystery but only insight into the personalities of the different characters in the story. A new book in the series has just been released.
Reviewer: Gregory Van Den Berg
Kitchens of the Great Midwest by J. Ryan Stradal; review by Vanessa Walthall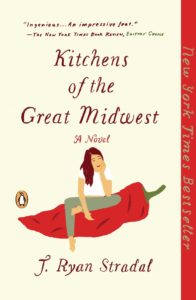 A heartwarming story intertwining the lives of many interesting and very real characters. I liked how the author used different characters, some close and some farther flung, to follow the main character's life story. I used to live in Minnesota, and this book really brought me back and reminded me of the people and the culture there.
Reviewer: Vanessa Walthall
Ragdoll by Daniel Cole; review by Gregory Van Den Berg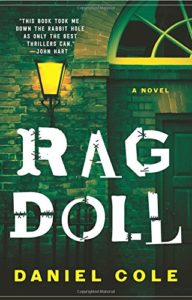 The book is the first one in a series. Again, the antagonist in the story is a serial killer. This is a police procedural book. Even though the book is about a serial killer, the story does not the usual format for this genre. However, like many books of this genre the protagonist is an anti-hero. The main character is William Wolf who is a brilliant investigator who is an outlier. The book was written by a British author but had the feel and coloring of Scandanavian noir. You will discover you will not be able to put the book because the pace is fast but believable unlike a James Paterson novel.
Reviewer: Gregory Van Den Berg
Among Thieves by David Hosp; review by Gregory Van Den Berg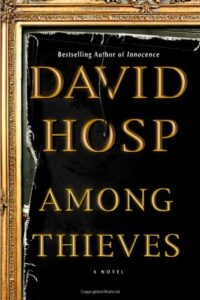 This is the fourth book in the series featuring the attorney Scott Finn. The story was inspired by a true event. The basis of the story was regarding the biggest art theft in the 20th century. Valuable paintings were stolen from a private art museum but the paintings were never recovered. The author uses historical events and characters in his story. The story again is set in Boston. Fortunately, this story is more believable than the previous book in the series. As with all the books in the series so far, you will enjoy the reading due to the pace of the story and in depth study of the characters in the story.
Reviewer: Gregory Van Den Berg
The Lady's Mine by Francine Rivers; review by Catherine Incledon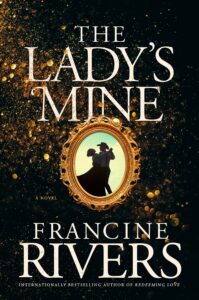 Overall a very good book- the romance was well written, setting was really well developed, and I could empathize with the struggles the women faced. What I hated was the concessions the author made when it came to the main character being an independent woman. The character was too easily persuaded to conform to social pressures for women that she had fought against the whole book (never wanted to marry but married the guy who wouldn't take no for an answer, fought to establish a newspaper but gave it up after becoming a mom, etc.). I wish the author had let the main character stick to her convictions.
Reviewer: Catherine Incledon
Skeptic in Salem: An Episode of Murder by Fiona Grace; review by Catherine Incledon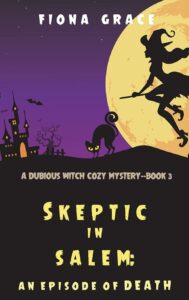 This book was ridiculous, and the audiobook was poorly narrated, but I still read the whole thing because why not!
Reviewer: Catherine Incledon
The Echo Wife by Sarah Galley; review by Marianne Miller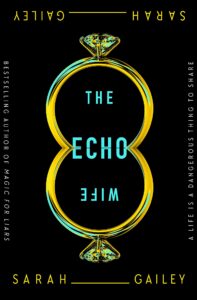 This was a fascinating story about what life could be like if human beings were able to be cloned, and what that cloning process might look like. A strong, interesting interpersonal relationship develops between a female scientist and her clone as they interact and get to know each other truly as individuals, and not just as the clone is programmed to be. To describe the plot would give the surprises away. Just one spoiler alert, there are instances of domestic violence, so you might not want to read this if that is a trigger topic for you. But I do highly recommend this book.
Reviewer: Marianne Miller
The Library Book by Susan Orlean; review by Marianne Miller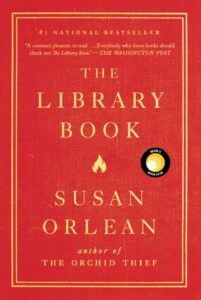 This book was on a special bookcase labeled "Staff Picks". And while I don't remember whose recommendation it was, I want to thank that person for I truly enjoyed reading it. The book purports to be the story of the April 29, 1986 fire that mostly destroyed the Los Angeles Public Library. We do learn about that fire, how it spread, and the life story of the presumed arsonist. But more than that we learn the history of the library building itself (and indeed the history of its librarians, the library system in America, and libraries throughout world history). Might sound dull to some, but it is so well written and engaging that I couldn't put it down.
Reviewer: Marianne Miller
American Messiahs: False Prophets of a Damned Nation by Adam Morris; review by Gregory Van Den Berg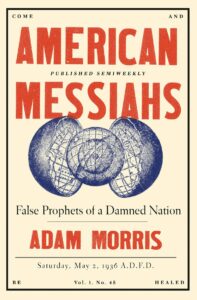 The author traces the rise of false Messianic prophets throughout the history of the United States. This has defined the American consciousness since the nation's founding. These figures arose from the radical fringe of nearly every major social reform movement. The problem arises because these figures are dismissed as dangerous and hysterical outliers. Even though they are forgotten today, they did try to initiate true social reform pointing the way to more just realization of the American dream.
Reviewer: Gregory Van Den Berg
The Winter Sea by Susanna Kearsley; review by Vanessa Walthall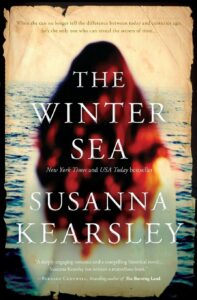 This book surprised me! I didn't know what to expect and thought it a bit strange when it appeared to be two stories – the narrator is an author writing a book, so some chapters are her life and other chapters are the book she is writing. I didn't think I would like it at first but it grew on me, and it was like getting to read two books at once: an historical fiction, and a nice little tale about a novelist's mysterious journey writing her book. An enjoyable read.
Reviewer: Vanessa Walthall
Fountains of Silence by Ruth Sepetys; review by Catherine Incledon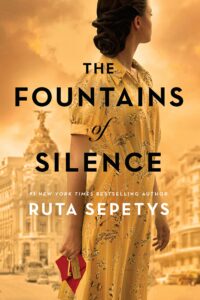 A beautiful and heartbreaking story about life during the Franco dictatorship in Spain. The writing was fabulous, the history was obviously well-researched, and thecharacters were well-rounded and realistic. This is a YA book that I think adults can love as well.
Reviewer: Catherine Incledon
One Last Stop by Casey McQuiston; review by Meaghan Doyle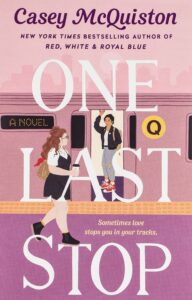 I enjoyed this novel. It's hard to say what kind of book it is; it defies genres. And I can't figure out how to give a pitch for it without spoiling it. So here's what I will say,and why I think it's worth reading: it's about finding someone, or some ones with whom you can feel completely real. Feel yourself, be yourself, support each other, be supported. To support this message it has a [spoiler] ending, that I kinda loved and hated. McQuiston writes such vibrant characters in the most interesting situations. I've read 3 of her novels, and cannot wait for the next.
Reviewer: Meaghan Doyle
Sleepyhead by Mark Billingham; review by Greg Van Den Berg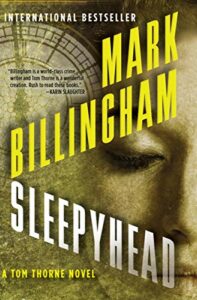 This is the first book in a new series featuring DCI Tom Thorne. As you may surmise from the rank, the story is set in London. The book like many others is based on aserial killer. However, the goal of the killer is not to kill his victims but to put them into a coma, thus the title. I discovered the book to be very interesting and I had difficulty putting down once I started reading. I am looking forward to reading the remainder of the books in the series.
Hell of a Book by Jason Mott; review by Pamela Hawks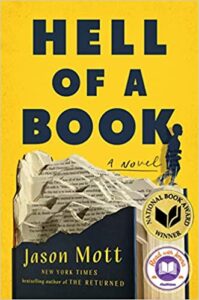 This book won the National Book Award for Fiction last year and is a very timely and emotional look at what it means to be a Black man in America. The plot largelyfollows an up-and-coming author on tour for his latest novel and a young protagonist, nicknamed "Soot," who has suffered some all-too-familiar tragedies. It is a thoughtful and darkly comic tale that helps shed a light on the lasting scars of racism.
Dear Santa by Debbie Macomber; review by Lorraine Uhlmann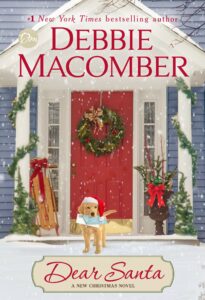 A Christmas novel in July? Yes! Especially if you are a fan of the author! This book is a super quick read filled with a heartwarming story of Lindy Carmichael who wrote letters to Santa. If you are a non-believer, you just may change your mind once you finish this book!
Out of the Corner by Jennifer Grey; review by Elizabeth Ocskay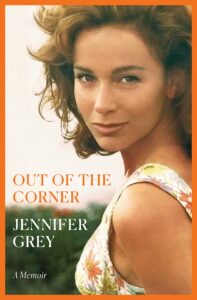 This was a surprisingly enjoyable read, because the author has some writing talent! She also pulls no punches about herself, her shortcomings and her judgments of others in her industry. She focuses also on her nose job which so changed her appearance. Who here hasn't seen Dirty Dancing, after all?
The Book of Essie by Meghan Maclean Weir; review by Elizabeth Ocskay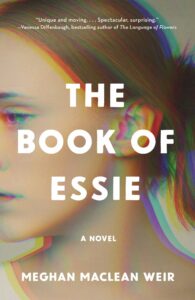 This was a fabulous read. I completed it in a day and a half to the detriment of all my other tasks…couldn't put it down. It is about the surprisingly self possessed young daughter of a fundamentalist preaching family (think Jim and Tammie Faye) and how she navigates the difficult world she comes from. It is riveting, wonderfully written (especially since it's the author's first novel) and has a terrifically satisfying conclusion. Go for it. You won't be sorry.
The Horsewoman by James Patterson and Mike Lupica; review by Elizabeth Ocskay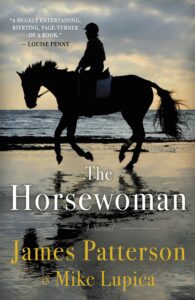 First of all, I am no James Patterson fan. He is to literature as Kincade is to art: a hack who churns out books the way hospitals churn out laundry. BUT, having said that, I must say I liked this one. Not sure if it was the subject, (Olympic horseback riding) or the other author, or both. I found the dynamic between the main characters of mother and daughter to be interesting, and the story was fun, if a little far fetched. If you like horses and riders in competition you might enjoy this one.
Hook, Line, and Sinker by Tessa Bailey; review by Orlane Dubreus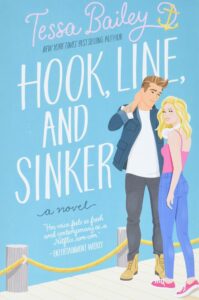 3 stars.
As much as I loved It Happened One Summer, this book was not the vibe. I love a good friends to lovers story, but Fox and Hannah didn't really feel like real friends cause all they talked about was wanting to —- each other. Individually I like their characters but reading this story of watching them get together was not great. It was just something that was happening, not something I was invested in. It could have also done without the repetitiveness of Fox's character, I swear Tessa Bailey wrote the same sentence at least 20 times in regards to his self-confidence.
The Fountains of Silence by Ruta Sepetys; review by Orlane Dubreus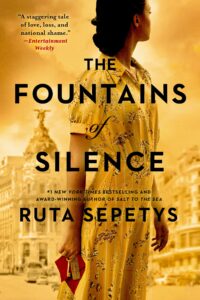 4.5 stars.
I loved this book so much. Despite not being a reader of historical fiction, the writer's style (and the short chapters) made this an easy read! I would have loved to see more of each characters' relationship with their faith and how the setting affected that, because aside from the one scene of each character going to confession, Puri was the only character we really saw that in. But other than that, it was incredibly eye-opening to read about this period of time that I didn't really know much about. Whenever I was reading Daniel's POV, it felt like I was experiencing it right alongside him.
What Happened to the Bennetts by Lisa Scottoline; review by Marianne Miller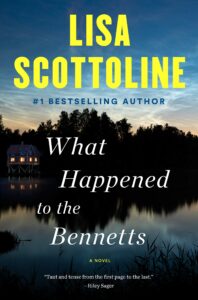 Any novel by Lisa Scottoline is a good read, but this one is exceptional. It is riveting from the first page to the last. It is the story of the Bennett family who get run off the road by two men who jump out of their truck, pull guns out and demand their car. Later that same night the FBI show up at their house and tell them that they have to enter the witness protection program because the carjackers were part of a very dangerous drug trafficking organization. The rest of the story is so unexpected and fast paced that I couldn't put it down!
One Hot Italian Summer by Karina Halle; review by Orlane Dubreus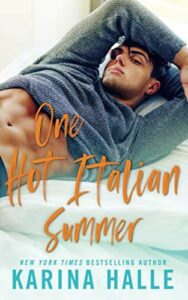 2 stars.
I feel swindled. I read The Royals Next Door by Karina Halle and loved it but then reading this was awful. I couldn't stand Claudio after the first 100 pages and the development of the relationship between him and Grace was genuine trash. I was hoping for a bit more of her as an author but those parts were kind of mushed in randomly throughout the book and given not enough time for me to care. Also, Claudio was way too horny for me, there was no way he was telling her he was in love with her that quick when we all knew what he wanted. Karina Halle, do better!!!!
Unlikely Animals by Annie Hartnett; review by Elizabeth Ocskay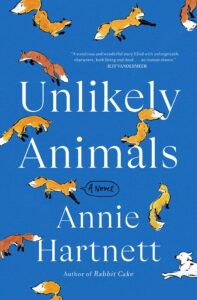 Funny, charming, endearing, tender…a prodigal daughter returns home to care for her ill father. Loved all the characters (living and dead) and the setting which is a mingling of real and fictional in New Hampshire.
Thirsty by M.T. Anderson; review by Erin Tolman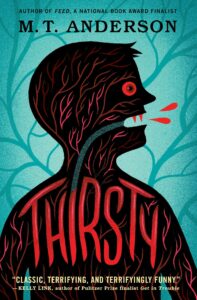 Thirsty is a young adult vampire novel. Unlike many of its genre, there is no great love story or redemption arc. It definitely delves in to horror and some of it is pretty graphic in terms of blood, etc. Having loved the novel Feed by the same author I was hoping for more and that may have tainted my experience a little bit. I gave it 2.5 out of 5 stars.
The Bottom of Your Heart: Inferno for Commissario Ricciadri by Maurizio De Giovanni; review by Gregory Van Den Berg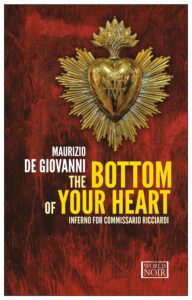 This book is the eighth book in this series. The book is set in the 1930's in Naples, Italy. Part of the story is the country of Italy is under Fascist rule. The main character, Commissario Ricciardi, is a troubled soul. He is an outlier in the police department. He is accepted by the police department due to high success rate in solving crimes. I have discovered the series to be most rewarding to read. If you do decide to read this series, you will need to start with book one.
Camp by L.C. Rosen; review by Erin Tolman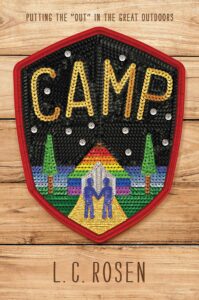 Camp! A delightful young adult novel about LGBTQ+ summer camp. It has all of the traditional bits, camping, swimming, s'mores, being cut off from technology. But it also has sequins, musical theater, rainbows, and general fabulousness. The main character Randy has been in love for years with Hudson (who he only sees at camp) but Hudson never seems to notice him so Randy concocts a plan to make the super masculine camp player fall in love with him. To this end Randy (Randall) changes his name to "Del," cuts his hair, loses weight, and puts aside his love for nail polish, dancing, and most of the things that make Randy Randy much to the dismay of the other campers and counselors who love him just the way he is. The requisite drama ensues and its quite fun. For a young adult book there is a lot of sex talk and one graphic-ish description of male/male sex. It was really fun to read about queer kids who got to be themselves in an incredibly safe place. Where their queerness was not set against a world that hates them. I gave it 4 out of 5 stars.
Loathe Thy Neighbor by Teagan Hunter; review by Orlane Dubreus
3 stars.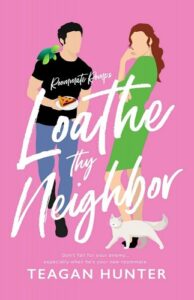 I love Teagan Hunter's books, they're always cute, light and fluffy rom-coms that I can read and this was no exception. Not a big fan of how the enemies to lovers turned out to be for a dumb reason, but River and Dean's relationship was cute. I was genuinely laughing at some of the ridiculous plot points that popped up, like Dean's emotional support turtle or the fact that everyone in their building was betting on when they would get together. It's an adorable little rom-com that is nice to read when you want to turn your brain off.
Hangman by Daniel Cole; review by Gregory Van Den Berg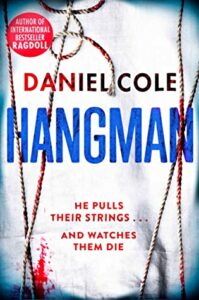 This is the second book in this series. Even though William Wolf is not in this story, the book has not lost any luster. However, the book is set in two locations. The locations are in New York City and London. There is a tie in from the previous book, Ragdoll. My suggestion is you read the first book to understand the tie in throughout the book. There is a surprise ending which will be most intriguing.
Heartstopper, Volume #1 by Alice Oseman; review by Erin Tolman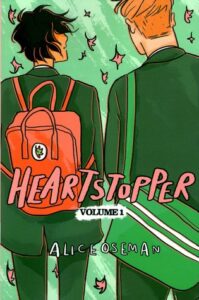 I admit I was one of those who saw watched some of the episodes on Netflix of Heartstopper before I read the first graphic novel but it didn't even matter because it was so so so good! Charlie and Nick's story is so delightfully romantic and sweet. Watching these two teens fall in love as they were dealing with bullying, confusion, long time friendships changing, and the general challenges of being teenagers was good for my heart. The artwork is beautiful and the British setting and slang are fun change from the American young adult novels and graphic novels I usually read. I give it 5 out of 5 stars.
Ten Steps to Nanette by Hannah Gadsby; review by Catherine Incledon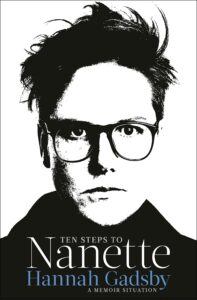 Hannah Gadsby describes her life growing up autistic, queer and fat in Tasmania, and the circumstances that ultimately led to the creation and performance of her stand-up special, Nanette. This is not a lighthearted memoir, but Gadsby's humor is still noticeable.
O, Say Can You Hear by Mark Clague; review by Gregory Van Den Berg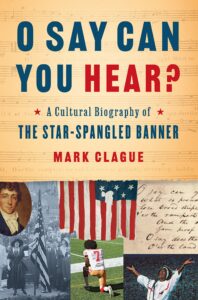 This book is about The Star-Spangled Banner. The author explains the origin of the song and how the song became the nation's national anthem. He explores the life of Francis Scott Key as well. The author explains by using different eras in America's history as to why this song became so popular and why as Americans we sing this song especially at sporting events. What I discovered most interesting is how the song has sparked so much controversy in America and the author as well.
The House Across the Lake by Riley Sager; review by Gregory Van Den Berg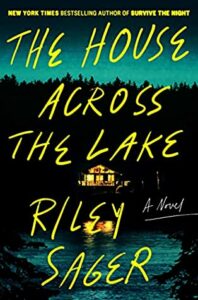 This is the first book I have read written by this author. I thoroughly enjoyed the book. The story was engaging. Mr. Sager does introduce a bit of the supernatural into the book. I found this to be unbelievable and disjointed. There is not any explanation as how this supernatural event occurred into the story. If you are able to get past intrusion, you will find the remainder of the book entertaining and a good read.
Bad Blood: Secrets and Lies in a Silicon Valley Startup by John Carreyrou; review by Morgan FitzGerald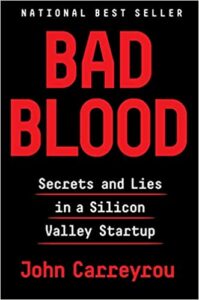 Loved this book! I watched the Hulu show and was curious to learn more. I can't believe how many people were duped – inclusive of former Cabinet members, high ranking military officials, etc. It backs up that anything can be "true" if you say it with confidence.
Wordslut by Amanda Montell; review by Morgan FitzGerald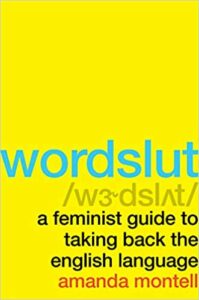 I actually saw that Amanda Montell wrote a book about the language cults use (Cultish) but decided to read her first book, Wordslut, as a way to dive into linguistics – Cultish is next on my list. I love love love this book. It is a helpful moment to frame and reflect upon the way we all use language but especially as a feminist/woman. She covers topics from the vocal fry, apologizing too much, and how different words pejorate or ameliorate over time. Would highly recommend.
A Walk in the Woods: Rediscovering America on the Appalachian Trail by Bill Bryson; review by Marianne Miller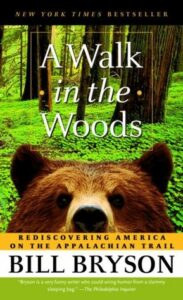 This is an interesting and humorous story detailing the adventures that Bill Bryson and his friend Stephen Katz had while hiking parts of the Appalachian Trail. The beauty and ruggedness are described in vivid detail. The people they meet along the way are memorable characters. And the changes to the trail flora and fauna over it history due to financial strains and mismanagement of the Parks System were fascinating, though sad. Throughout, though, Mr. Bryson's sense of humor and the interplay between he and Mr. Katz keep the reader laughing.
The Maid by Nita Prose; review by Marianne Miller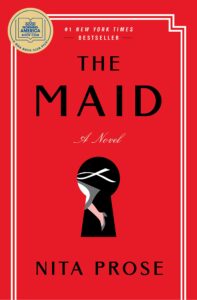 Molly Gray is a 25 year old hotel maid who loves her job. She is appears to be somewhere on the Spectrum with an obsessive love for cleaning and proper etiquette, and a difficulty with social skills and reading other people's intentions. One day she discovers a dead man in a room she is assigned to clean, and while the crime is being investigated her unusual way of interacting with others makes her the prime murder suspect with the police. The ensuing series of events are exciting, scary, and at the end very heartwarming. I think the reader cannot help but like Molly and root for her from beginning to end. And in the end we come to realize that as different as people may be from one another that we are all, at the core, basically the same.
The Thursday Murder Club by Richard Osman; review by Catherine Incledon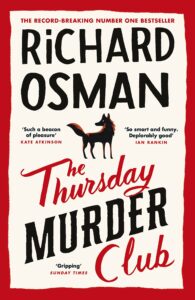 I loved this book! I felt that the way that the characters were written was so real, the way they were irreverent, noticed and said unimportant things in the middle of something important, etc. I felt like the end was a little bit of a cheat- it was a character you hadn't really met because of facts that were thrown in at the last minute, but this didn't ruin the novel for me the way it has in other mysteries.
The Violin Conspiracy by Brendan Slocumb; review by Lorraine Uhlmann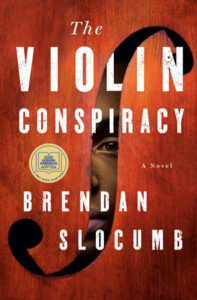 Rayquan McMillan learned to play violin using a school rental instrument and wound up being the owner of his great great grandfathers fiddle, a priceless Stradivarius violin. His love of music drives his ambition despite racism, family discord, and a stolen instrument. Will he be the world-class professional violinist? Read this novel and find out!
Booth by Karen Joy Fowler; review by Pamela Hawks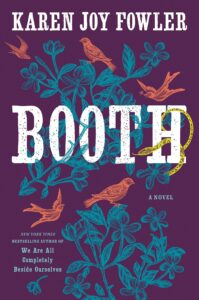 For fans of historical fiction, this novelized tale of the infamous Booth family (of John Wilkes fame) is a must read. It's clear that Fowler conducted meticulous research, so the reader is treated to loads of lesser known stories of this infamous family. And because Fowler is such a crafty writer, we also get an insightful view of life in the U.S. in the mid-1860s, as well as a compassionate telling of characters that were villainized — fairly or unfairly.
The Wife Upstairs by Rachel Hawkins; review by Christine Fowler
This book had a number of twists and turns that I wasn't expecting. I enjoyed it…especially as a good summer read.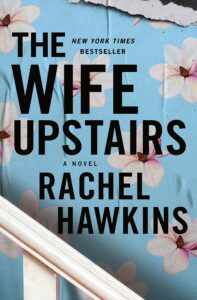 Confidence by Denise Mina; review by Gregory Van Den Berg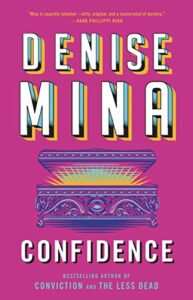 This was another book I have read regarding the art world. In fact, an art robbery mentioned in this book was the foundation of another book I read previously. The book's premise reminded me of a Dan Brown book. A religious artifact was involved in the story. The story begins with a podcaster and progresses from there. The ending of the story is well worth reading the book from beginning to end.
Seven Days in June by Tia Williams; review by Orlane Dubreus
5 stars.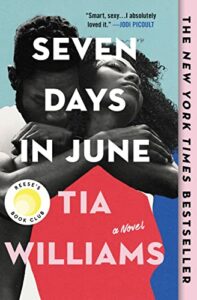 This was one of the best experiences I've had reading a book, Eva and Shane's characters were just so brilliantly written and the way their stories are consistently intertwined is just incredible. It's such a beautiful romance, but even more is about the effect these two people have had on each other's lives and watching them reunite was exhilarating. I don't have enough words to express how much I loved this book, Tia Williams you are a genius.
What the Wind Knows by Amy Harmon; review by Erin Tolman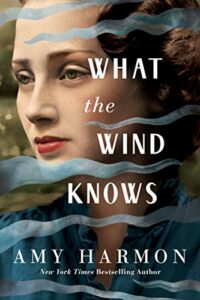 Anne Gallagher, a famous historical fiction author, had never been to her ancestral home of Ireland but after her grandfather's death she makes her way to the western part of the island to fulfill his last request of having his ashes spread on the lake near where he grew up. What follows is a gorgeous story of time travel, family, love, betrayal, rebellion, patriotism, and Irish history. The historical research was incredibly well done, putting the reader in 1920s Ireland and bringing it to life in the context of marvelous relationships between Anne and the people she meets. I listened to the audiobook which had 2 narrators and the man who read the part of Thomas had a glorious Irish accent. Five out of five stars!
Listen to Me by Tess Gerritsen; review by Gregory Van Den Berg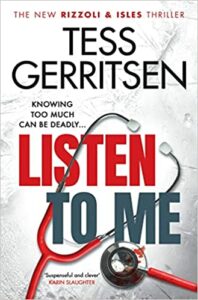 The book is the latest installment in the Rizzoli and Isles series. Ms. Gerritsen has a formula to her stories. The story is entertaining. However, even though the story is entertaining, there are many holes in the story in which the reader needs to fill in these gaps. The writing continues to be very good but the story telling needs to be brought up a notch. I still recommend reading the book because the entertainment value is still high.
Hatchet Island by Paul Doiron; review by Gregory Van Den Berg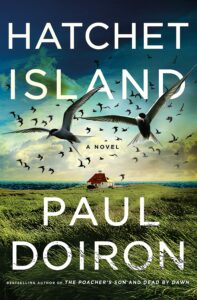 The book is the latest in the series regarding Mike Bowditch. He is a Game Warden for the state of Maine. Obviously, the story is set in the state of Maine. The writer allows us to see not only the beauty but the majesty of the state. Even though the main character is a game warden, he becomes involved in the murder cases which occur in the story. The solving of the crimes involve Mike using his special skills to solve the crime. The books are always interesting and entertaining. You will not be disappointed when you have finished reading this book. However, before reading this story I would start at the beginning of the series in order to understand this story more fully.
The Shark Club by Ann Kidd Taylor; review by Catherine Incledon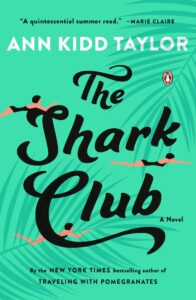 I really liked this book. The writing was great, and I just couldn't put it down. It's a great fast read (less than 300 pages) for anyone looking for a short and sweet summer fiction. It had a unique premise about a woman whose love of sharks was instilled the day she was bitten by one when she was twelve. I can't say that I have ever felt a deep love for sharks, but the author does a great job in building respect for all ocean life among readers. There are a bunch of different side stories that keep the reader interested. My only critique was that the book was a little too short to do justice for some of those side stories. Still, though, I would definitely recommend this book.
Mr. Malcolm's List by Suzanne Allain; review by Orlane Dubreus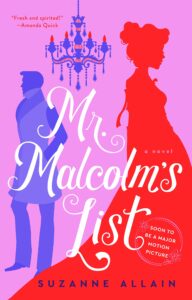 There's not much to really say about this book other that Mr. Malcolm is incredibly stupid. The amount of times this man deliberately refused to listen to anyone infuriated me. Also, the book as a whole was boring, nothing really happened. They talk of "schemes" but it's just putting two people in a room over and over again. Still going to watch the movie for Zawe Ashton and Theo James though.
Shifty's Boys by Chris Offutt; review by Gregory Van Den Berg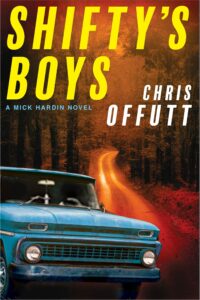 The book is second in a series featuring Mike Hardin. He is a CID officer who is stationed in Germany. However, he is rehabbing an injury which occurred in an IED explosion. He is rehabbing in his hometown in Kentucky. The story centers around the deaths of Shifty's two sons who are murdered because they discovered a toxic waste in a quarry which has been shut down for many years. Mike is doing the mother a favor to discover the killers of her sons. The story is very entertaining and fast paced. You will thoroughly enjoy reading this book from beginning to end.
In Defense of Witches by Mona Chollet; review by Catherine Incledon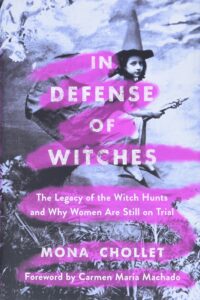 This book was a little bit confusing to me because, after the introduction, witches aren't really mentioned. However, I still did end up loving this book, even though it wasn't what I was expecting. Chollet identified four types of women that were persecuted by claims of witchcraft: the single woman, the childless woman, the elderly woman, and the healer. She then traced how women who fall into these categories have been persecuted since, and how society today still reflects these prejudices. This was more of a feminist analysis of culture than it was a history of the persecution of witches. While at times this felt a little bit like a disjointed list of complaints, the author clearly did her research and made some excellent points with compelling evidence to really make you question aspects of society.
Born Both: An Intersex Life by Hida Viloria; review by Elizabeth Ocskay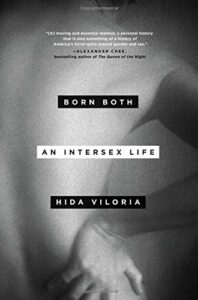 Well, this is a memoir by an intersex person (Hermaphrodite) which is something we don't hear much about. While I applaud her work as an activist for other intersex persons, I have to say she is not a scintillating writer. She had a difficult life in many ways but many exciting adventures too. Nevertheless, the book is tedious and I made it only about halfway before giving up. It's repetitive and writing style matters to me.
The Sleepwalker by Chris Bohjalian; review by Elizabeth Ocskay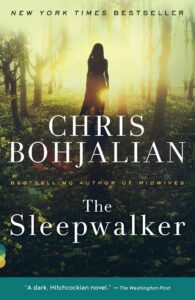 First of all, I really love this author and have read many of his books. (Do not miss Double Bind if you like surprise endings). But this one I found dragged and lived up to its title. It didn't help that I despised the narrator who was very duplicitous. Not as good as his other works.
Beautiful by Danielle Steel; review by Elizabeth Ocskay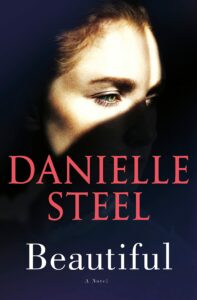 Ok, until this, I have never read any of her books, nor have I read Jackie Collins, also known for silly potboilers. But this one sounded at least like it had substance. It does not. She has a way of making everything sound trite and shallow; the characters are two dimensional and everyone has a happy ending. I should have listened to my inner critic that warned me away. Terrible writing. I could have done better in third grade. Yow, what was I thinking?
One Italian Summer by Rebecca Serle; review by Orlane Dubreus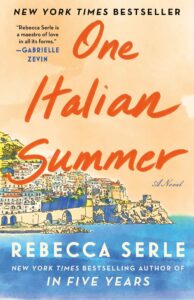 2.5 stars.
Katy had absolutely no development whatsoever, she was a hot mess throughout this whole book but suddenly her life is on the right track within the last 30 pages. This has to be the most incredible catfish after In Five Years, I expected a whole lot more from this author. Every scene that brought up a memory with her mother was supposed to be sentimental I suppose but it just felt choppy and read like a list. It was always at the most in opportune moments too, having nothing to do with the story. I would pass on this one if I were you.
Outside by Ragnar Jonasson; review by Gregory Van Den Berg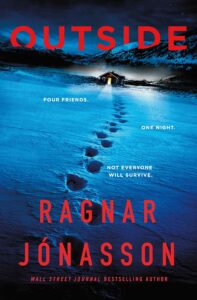 This author has a series of books regarding a detective in a small Icelandic town. This book is a stand alone. Four friends head out on a hunting trip and a blizzard arises. The premise of the book is four friends head out for this hunting trip but not all will return. The story is full of suspense and intrigue as two of the friends conspire to avenge of the girl's boyfriend earlier in the story. You will not be disappointed by reading this book.
Tales from a Not-So-Glam TV Star by Rachel Renée Russell; review by Orlane Dubreus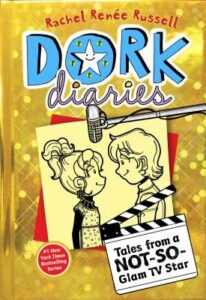 4 stars.
Rereading this series has made me realize how annoying I must have been at 13 because Nikki gets on my nerves a lot. But anyway, I still stand beside her because as much as she screws up and is oblivious to everything in front of her, she always gets her happy ending and THAT is what's important.
The First Eagle by Tony Hillerman; review by Meaghan Doyle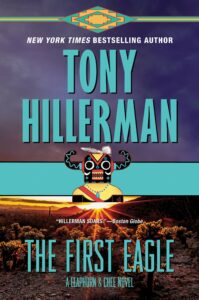 There's something comforting about a well-written novel about reasonable and respectable characters acting in reasonable and respectable ways. Even though this is a mystery, and there has been at least one murder and one other person is missing, there is surprisingly little tension. I mean that in a good way. This is the 13th book in Hillerman's Leaphorn and Chee series, and even though I have not read most of the others, there is still a familiar feeling when the characters know each other, work well together and are well settled in their ways, that you don't feel in books where the author is trying to establish those relationships, or fill in the history. This book stands well on its own, and feels current since the subjects of the mystery are involved with virus tracing research. 4 out of 5 stars, but mostly because I'm really selective with my 5th star.
A Spark of Life by Jodi Picoult; review by Lorraine Uhlmann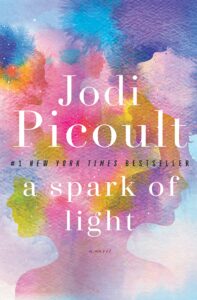 The controversy of Roe v Wade is at the heart of this novel. An enraged father walks into an Abortion Clinic and starts a rampage. The book is set over a period of hours and reaches into the hearts of women who are confused and/or have no options. I found this novel to be intense in topic.
Lottery by Patricia Wood; review by Lorraine Uhlmann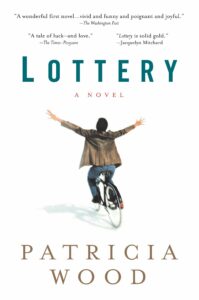 Perry L. Crandall's IQ is 76. He is not retarded. He is slow. And so, we meet the main character of this delightful novel. His gram teaches him the important parts of life and survival. When she dies, her advice remains in his ears. Perry wins 12 Million Dollars in the Lottery. The story enfolds of how he is able to manage his life (and his family!) after his windfall.
The No-Show by Beth O'Leary; review by Orlane Dubreus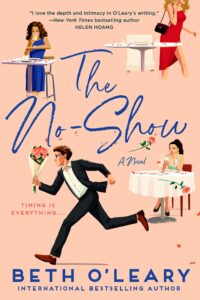 4.5 stars.
I never wanted to put this book down as I was reading. The plot lines keep you reading as you're trying to figure out what exactly is going on with Joseph while also feeling angry on behalf of these three women. Beth O'Leary does an incredible job of winding three different people's stories together to form an increasingly cohesive story. It's marketed as a romcom but I felt it was more of a mystery than anything else, my heart racing in anticipation with every turn of the page. I can't wait to read more by this author.
Horse by Geraldine Brooks; review by Vanessa Walthall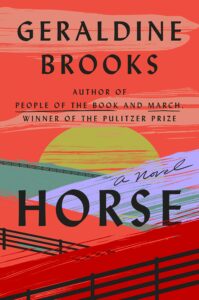 Very enjoyable and gripping historical fiction about Lexington's life, the time and all the people surrounding him. I really enjoyed how the author encompassed what's known of the history and embellished the story. What I wasn't expecting was the inclusion of current horrific race problems in America, which was well woven into the story. This was much more than just a story about a famous horse!
The One Hundred Years of Lenni and Margot by Marianne Cronin; review by Erin Tolman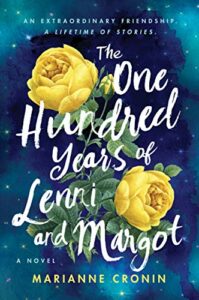 Lenni (age 17) and Margot (age 83) are both patients in a Glasgow Hospital when they meet in an art class. As Lenni and Margot become friends, Margot tells Lenni the story of her life and Lenni responds in kind and together they decide to paint a picture for each of their collective 100 years. Lenni's fiery spirit touches everyone she meets including Arthur the hospital priest, "new nurse," and Pippa the art teacher. While Lenni's illness is never explicitly named, she knows she and Margot will not reach 101 and all of her adventures and questions and fears and courage make her an absolutely fantastic teenager and human. Margot's life stories, filled with both love and pain, are Lenni's comfort and solace and the bond between the octogenarian and teenager is beautiful and real. I listened to the audio with awesome Scottish accents and give the story 5 out of 5 stars.
The It Girl by Ruth Ware; review by Gregory Van Den Berg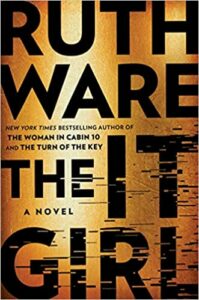 You will not be disappointed if you read this book. The author writes in an interesting manner. The book is about how the murderer who is convicted of a murder dies in prison. A reporter becomes interested in the murder attempting to prove this man is innocent. The murder occurs in one of the Oxford colleges. The author employs a before and after method in writing the book. She alternates between before and after the murder. Enjoy your read.
Portrait of An Unknown Woman by Daniel Silva; review by Gregory Van Den Berg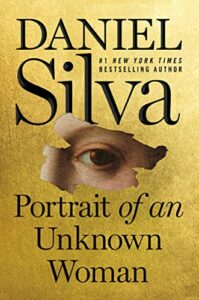 The book is the latest in the series featuring Gabriel Allon. In previous books, they have been about the Israeli-Arab struggle in the Middle East. The main character was the former director of the Mossad in Israel. He recently retired as the director. Before he became a Mossad agent, he was an art restorer. The book deals with the dark side of art collecting. The reader is led through a labyrinth of the art world. The book is fast paced and one will not be lost as the author adeptly describes the world of art collecting.
Witch and Famous by Angela M. Sanders; review by Catherine Incledon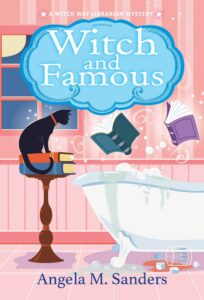 The third book in a magic librarian cozy mystery series. It is as silly and simple as it sounds but I love it and the audiobooks are always available on Hoopla!
Glass Souls by Maurizio De Giovanni; review by Gregory Van Den Berg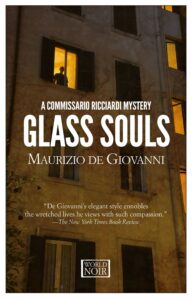 This is latest book in the series featuring Commissario Ricciardi. He is asked by the wife of a confessed murderer to prove her husband's innocence. The commissario must investigate the case outside the bounds of the police department. The case has been closed by the police because the killer has confessed and will be not recant his testimony. The story has many twists and turns throughout the story. The author does not only explore the murder case but the psychological profiles of each character. I recommend this book and series with great gusto.
The Bodyguard by Katherine Center; review by Catherine Incledon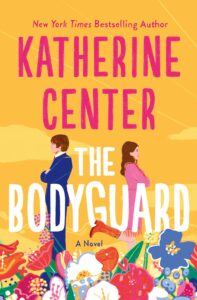 I loved this book! The characters were well-written without falling into gendered stereotypes we so often see in romances. The heroine was a bodyguard ("Executive Protection Agent") but she wasn't written as tough, gruff and heartless to overcompensate for her gender for the reader to believe she was good at her job. The stories and messages were a little deeper than I expected for a romance but it was offset by humor so as not to come off too preachy. I would definitely recommend this to any romance reader!
The Fastest Way to Fall by Denise Williams; review by Orlane Dubreus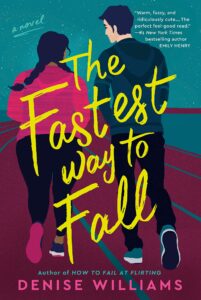 4 stars.
I adored this book, Wes and Britta's chemistry flowed so naturally and even though I wanted her to just tell him who she was already, I actually really liked the way the conflict was handled in this book. I also loved reading through Britta's journey of finding a way to love fitness as a way to better herself and make herself feel good and not to lose weight. And Wes being her cheerleader the entire time was so endearing!
The Inheritance Games by Jennifer Lynn Barnes; review by Catherine Incledon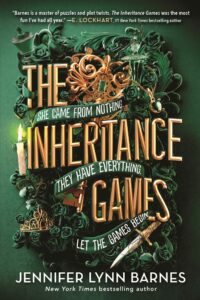 I reread this for teen book club, and I loved it just as much as I did the first time! Very intricately plotted, and you read it much faster than you think you will because you just can't put it down. I listened to the audiobook this time, and I think it was pretty well narrated. I've seen some otherwise well narrated books take a nosedive once the characters with accents are introduced, but this narrator did the southern accent well! This is a YA book that would interest adult readers as well. Start reading now, because the last book in the series comes out at the end of the month!
Scaredy Cat by Mark Billingham; review by Gregory Van Den Berg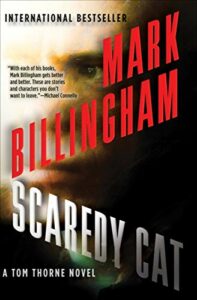 This is the second book in the series featuring DCI Tom Throne. Even though not exactly a sequel to Sleepyhead, the first book, the book completes the first book. I discovered the book to be as exciting as the first book. The book mixes its chills with a healthy (and welcome) dose of reality. I wholeheartedly recommend this book. However, you will need to read Sleepy head first.
Rickey: The Life and Legend of An American Original by Howard Bryant; review by Gregory Van Den Berg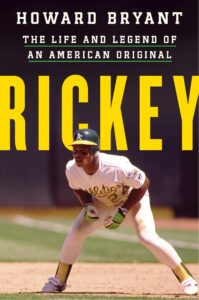 The book is about Rickey Henderson the baseball player. The author does an admirable of creating a book which goes beyond just the stats of the baseball player. He allows us to comprehend the psychological profile of this complex person. If you want to go beyond the surface of the player and the baseball business, this is the book to read.
Remarkably Bright Creatures by Shelby Van Pelt ; review by Vanessa Walthall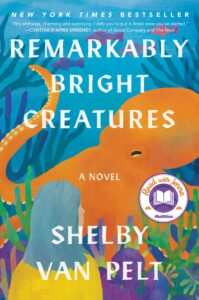 Wow! What a wonderful book. The characters, human and invertebrate, are each and every one so well written and alive. The story is very well done. This book is heart-warming and I can't recommend it enough.
If the Creek Don't Rise by Leah Weiss; review by Vanessa Walthall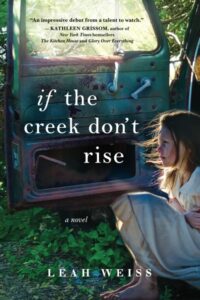 I enjoyed this book. It's gritty and tough, true to the Appalachian region it takes place in. I liked the way the author told the story through the lens of several characters. The only thing I didn't like so much was the very ending, but no spoilers, and it was still 100% worth the read.
The Inheritance Games by Jennifer Lynn Barnes; review by Orlane Dubreus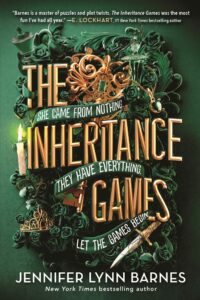 5 stars.
I just adore this book. It's an exciting mystery that keeps your on your toes the whole way through. Avery is an interesting main character to follow because in spite of all the drama surrounding her, she is determined to get to the bottom of the mystery. The Hawthorne brothers are all captivating in their own right and add to the adrenaline rush of the book, it's just such a fun mystery to read.
The Hidden One by Linda Castillo; review by Gregory Van Den Berg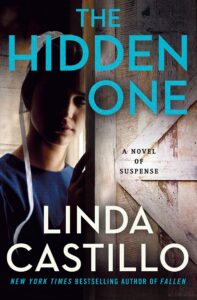 This book continues the series about Kate Burkholder. She is the chief of police in Painters Mill, Ohio. This is predominately an Amish community. Kate was at one time part of the Amish in this community. The mystery usually revolves a murder in the Amish community. This story is different because the murder in this case happens in another Amish community but in Pennsylvania. She is helping prove an old friend of hers is not guilty of a murder which was committed eighteen years ago. There are many twists and turns in the story which helps pique your interest and focus. Enjoy.
Missing, Presumed by Susie Steiner; review by Gregory Van Den Berg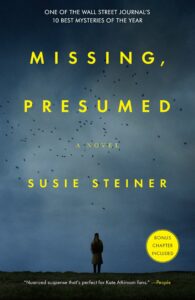 This is the first book I have read by this author. The story is about a young woman who is discovered missing. The police continue searching for her but cannot locate her. The father is the physician to the royal family. There are many loose ends throughout the story but the author ties them all together by the end of the story. Enjoy!
The Violin Conspiracy by Brendan Slocumb; review by Deb Boyley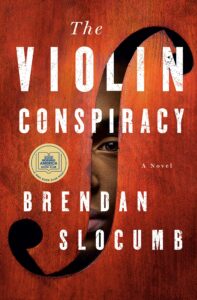 This book kept my interest from start to finish. This is the author's first book. Explores racism, family dysfunction and betrayal. Highly recommend.
Love Thy Neighbor by Teagan Hunter; review by Orlane Dubreus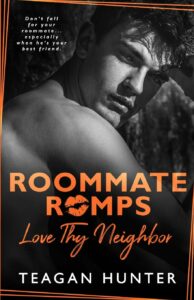 2.5 stars.
I liked it but not enough for that third star. It's a best friends to lovers story but the development from friends to lovers was nonexistent, it simply just happened. I was disappointed at that because I like seeing the progression of relationships and that didn't happen here. Cooper and Caroline were cute enough but despite the groundwork of their friendship, the relationship didn't feel like there was any real substance.
The Kingdoms of Savannah by George Dawes Green; review by Gregory Van Den Berg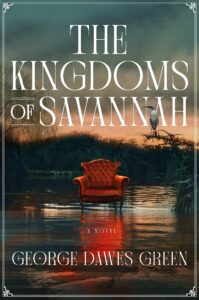 This was the author's first in thirteen years. The book has a very unique style. Even though the book is labeled as murder mystery, the author intertwines an obscure portions of Savannah's slave history. The book is reminiscent of the book Midnight in the Garden of Good and Evil. Enjoy!
The Man Who Died Twice by Richard Osman; review by Catherine Incledon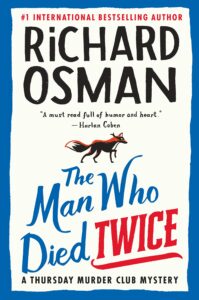 The sequel to the Thursday Murder Club lived up to expectations after the first book! The plot twists, hidden clues, and irreverent characters were all present. I was a little nervous that this one would fall flat because I loved the first book so much but it was just as good. You could probably read this one without having read the first one, but you probably wouldn't be as invested in the relationships that develop in this one. And the first one was really good anyway so you should definitely start there 🙂 Five stars!
The Bastards of Pizzofalcone by Maurizio De Giovanni; review by Gregory Van Den Berg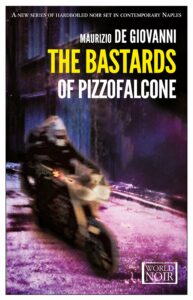 The author has started a new series. His newly created character is Inspector Lojacono. The story is still in Naples. However, instead of being in the 1930's during the rise of fascism, the story is set in 2010's. The precinct is still the same one as in the previous series. The story has the same characteristics of the previous series. As much as enjoyed the previous series, the story was just as interesting to read and was entertaining throughout the reading.
Lily's Promise: Holding on to Hope Through Auschwitz and Beyond, A Story for All Generations by Lily Ebert and Dov Forman; review by Gregory Van Den Berg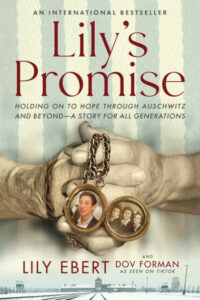 The story is about a woman who survived the Holocaust. This is a personal account of the author and her family' struggle to survive the concentration camps. Not only does she write about her experiences in the camp but how she flourished post the holocaust. Even though there are many books written about the Holocaust, the personal aspects of this time in history makes the book a must read. The story is one of hope and gives a fresh perspective of a person's faith in her God.
A Line in the Sand by Teri Wilson; review by Catherine Incledon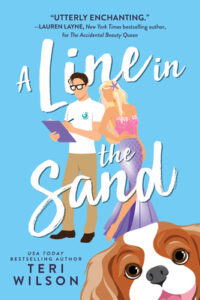 This book was not great. You could say "Well Catherine, what were you expecting when you picked up a book in which the main character is a grown adult who dresses up like a mermaid every day," but honestly, that wasn't even one of the most ridiculous parts. Also, the hero was rude and I hated the heroine's beloved dog, so I wasn't even rooting for the couple to get together, which is pretty crucial when reading a romance. All in all, not my favorite summer read.
Joan by Katherine Chen; review by Pamela Hawks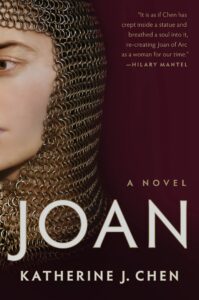 Chen offers us a new twist on a well-known historical figure. It's a refreshingly human look at the peasant girl who could have saved a nation, if everyone else had just stepped out of her way! This is historical fiction at its best – rich character development with a page-turning story arc. Highly recommended.
Misjudged by James Chandler; review by Gregory Van Den Berg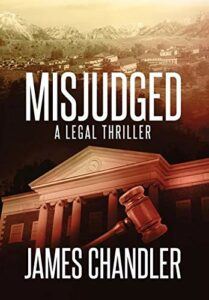 This was the first book I have read by this author. The book is a legal thriller. The main character is a veteran from the Iraq war. His name is Sam Johnstone. The author investigates the legal system with a microscope. I discovered the book to be a fast paced read. You will discover to be an interesting read. As with most book series, I would encourage to read this book first. Enjoy your read.
Path Lit by Lightning by David Maraniss; review by Gregory Van Den Berg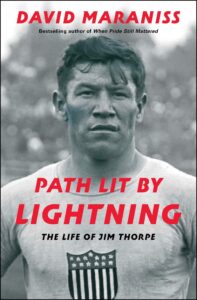 The title of the book is the native name of Jim Thorpe. The book is an in depth examination of Jim Thorpe's life. He was named the greatest athlete of the first half of the 20th Century. This is not the Hollywood version of Mr. Thorpe's. The book reveals the racism showed towards Native Americans. Beginning in 1887, the Unites States government believed instead of believing a good Indian is dead one but the new attitude was not to kill the Indian but to take the Indian out of the Indian and essentially make him/her a white person. Mr. Thorpe overcame all these obstacles and prejudices to become a great athlete and a man without prejudices. I highly recommend this book to read.
How to Fake it in Hollywood by Ava Wilder; review by Orlane Dubreus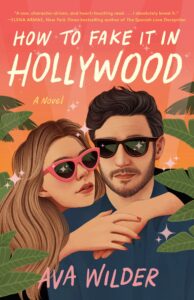 4 stars.
I was really looking forward to this book and it did not disappoint. It was a lot heavier than I thought it would be but I loved the way the author handled Ethan and Grey's relationship along with Ethan's own struggles. It always interests me the way people handle fame and how they manage themselves before and after and this book gives me all of that.
Crave Thy Neighbor by Teagan Hunter; review by Orlane Dubreus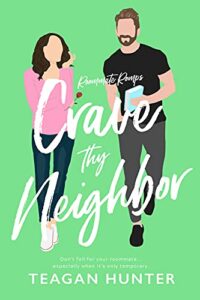 3 stars.
Really, it's more of a 2 star book, but because it's single parent romance, it gets a boost from me. I just love watching the kid's relationship grow with their parent's significant other, it's so cute. Other than that, Maya and Nolan were a cute couple but the story itself was lacking. There was no tension or buildup, not really. Everything just kept happening, one thing after the other. I don't mind instalove in some cases, but they have to have chemistry and it didn't feel that way with these two.
Riley Thorn and the Dead Guy Next Door by Lucy Score; review by Catherine Incledon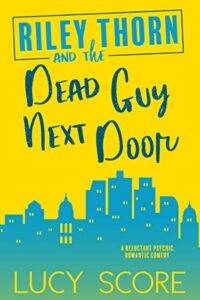 Five stars! This book was unique, funny, and entertaining. I was a little daunted by the length (528 pages for the regular print copy!) but there wasn't anything I would have cut out. I will definitely be reading the rest of the series!
Lazy Bones by Mark Billingham; review by Gregory Van Den Berg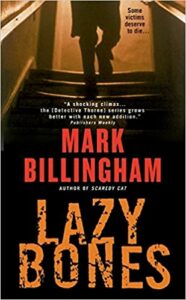 The book is the third one of a series regarding DCI Tom Thorne. The book as opposed to the first two books in the series is more of a stand alone novel. Even though the characters remain the same from the first two books, there are not any references to the previous books. Again, the writing is interesting and well written. The author's writing is realistic in the sense in that the crimes are not solved immediately but the case covers several weeks of investigation. The story is fast paced and at least in my case I had difficulty putting the book once I began my reading.
Dirt Creek by Hayley Scrivenor; review by Gregory Van Den Berg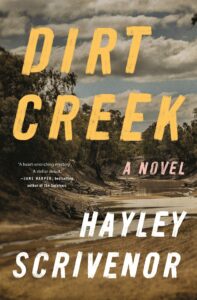 This is the first book written by this author. The story is about a young girl who has gone missing while walking home from school. What I have discovered with many English and Australian authors is how they have copied each other in how they write their chapters. The chapters are written from the prospective of the main characters in the book. I do find this interesting. Their perspectives allow the reader to view the story from different viewpoint. A first-person point of view is one of the views an author may utilize in one's writing. Even though this may skew the story somewhat, this point of view isolates the story into many different viewpoints. I believe you will enjoy the book very much. In my opinion, the author did a first-rate job of creating a relevant story for today's society.
Good As Gold: My Eight Decades in Baseball by Jim Kaat; review by Gregory Van Den Berg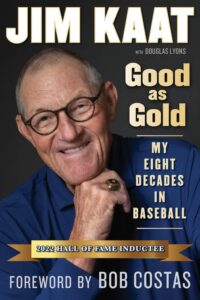 This is your typical sports autobiography. If you enjoy learning baseball history from the author's life, you will enjoy reading the book. There is not anything new or earth shattering in the book. However, Kaat's career is remarkable.
Under the Whispering Door by T.J. Klune; review by Catherine Incledon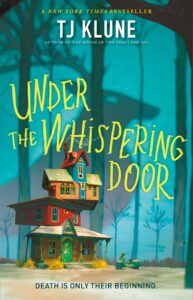 Five stars! I loved this book. I've read this author before so I knew I would love the writing style, but the story was so great as well. The book had a unique take on death and what happens after a person dies, so I never found myself bored. This book was filled with heart, humor, and sadness all at once. The ending felt resolved a little too simply, but other than that I had no complaints. If you loved House by the Cerulean Sea, you'll love this one as well.
Academically Yours by Jennifer Chipman; review by Orlane Dubreus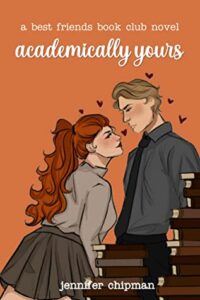 3.5 stars.
I really loved Noelle and Matthew. I just wish we got more details of their separate backgrounds earlier in the book. Especially with Noelle and the reason her past relationship failed, it would have helped me understand and connect to her a lot more. Overall, I enjoyed the story and they really are an adorable couple, I just wish I knew them better individually before together.
Next of Kin by David Hosp; review by Grengory Van Den Berg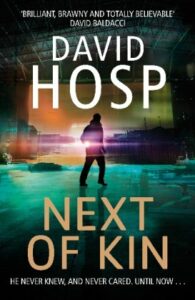 Unfortunately, this is the last book in this series. The main character Scott Finn is an unorthodox lawyer. He was at one time a lawyer at one the biggest law firms in Boston. He started his own firm and is involved in many unsavory characters. Of the three books in the series, this was the most believable. Many answers regarding the main character's early childhood are answered as well the solving of two murders. Enjoy.
Moth by James Sallis; review by Gregory Van Den Berg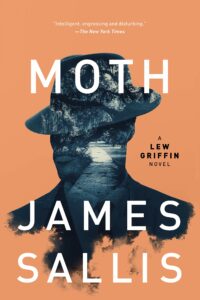 The author of this book has written a most unique book. The book does not follow the usual process of a detective. The main character Lew Griffen was formerly a private detective. After many emotionally downturns, he became an author and college literature professor. In my opinion, you will thoroughly enjoy especially if you love the side remarks about other works of literature. The book is very dark in nature. The characters have many flaws and the most major in nature was Mr. Griffen. If you enjoy dark noir, this is your book.
False Evidence by James Chandler; review by Gregory Van Den Berg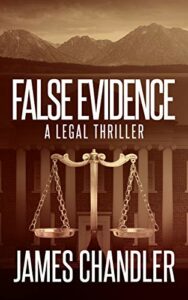 This is the third book in the series featuring the lawyer Sam Johnstone. The lawyer was a captain in the Afghan war whose platoon was destroyed except for himself. However, he has lost a leg and suffers from PTSD. The story has many plot twists which rivets your attention. You will need the second book in the series, One and Done, before this one. Unfortunately, I did not. Enjoy!
The Dead Romantics by Ashley Poston; review by Catherine Incledon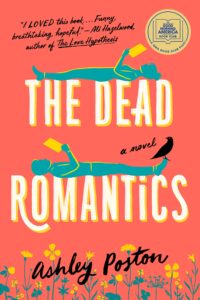 I loved this book! There are a lot of love stories where one of the love interests is dead/not really there, but unlike a lot of the other ones this one was heartfelt without being sappy (plus, SPOILER, this one has a happy ending!). The author wove just the right amount of humor in, too. The family was quirky and lovable without being over-the-top. A great ghost story that you can read any time of the year, not just Halloween! 5/5 stars
Gangland by Chuck Hogan; review by Gregory Van Den Berg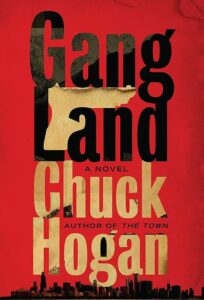 The book was about Tony Accardo who was longest reigning mob capo in history. Even though this character was true, the remainder of the book is fictionalized. The author allows us to enter the inner dealings of the mob. I highly recommend this book. Once you start the story, you will have great difficulty in putting the book down.
The Bookish Life of Nina Hill by Abbi Waxman; review by Catherine Incledon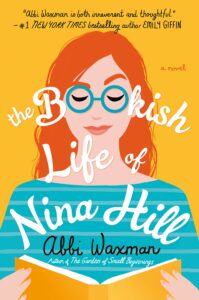 This was a cute romance about family and breaking out of your comfort zone. While everything is comically exaggerated because this is a total romcom, I liked the message. Not the best romance I've read but I would still definitely recommend this to any fans of the genre.
Icebreaker by Hannah Grace; review by Orlane Dubreus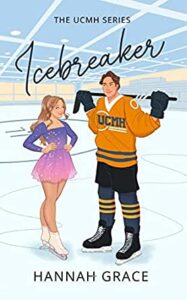 4 stars. I have wanted to read a figure skater and hockey player romance for the longest time and that's what this book delivered. Nate and Stassie were adorable and had such great communication throughout the story. I especially loved the friend groups, even though there were a lot of different characters that I had to keep track of. It did drag a bit in some parts because it was so long and I feel like the author could have benefited from removing some of the fluff pieces. But overall, it was a really great book!
Beyond the Bright Sea by Lauren Wolk; review by Michael Benedict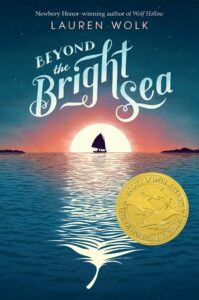 A story of a young girl trying to find out where she came from, what her past is, and trying to find a place she belongs.
Aru Shah and the End of Time by Roshani Chokshi; review by Michael Benedict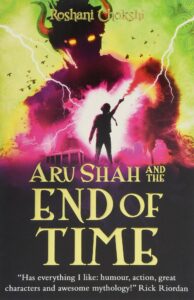 Book one of this series introduces a girl by the name of Aru Shah. She is the reincarnation of a deity from Hindi religion. Her classmates bully her into releasing an ancient curse; now with her new found sister, they must stop the ancient evil before all hope is lost.
101 Essays That Will Change the Way You Think by Brianna West; review by Michael Benedict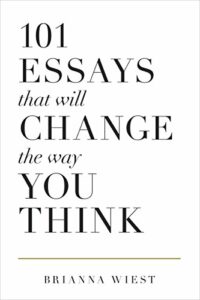 If you want to learn how to handle different situations in your life this book is for you. The author puts different essays from different people from all different walks of life together to show us how to stay strong and persevere through difficult life happenings.
A Grief Observed by C.S. Lewis; review by Michael Benedict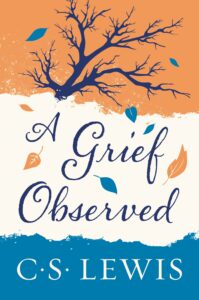 C.S. Lewis writes under a pseudonym with this series of notebook entries. He recently lost his wife and this book shows his wrestling with that.
Mere Christianity by C.S. Lewis; review by Michael Benedict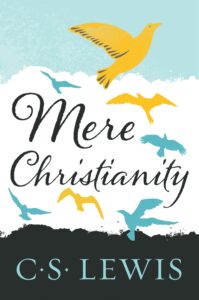 C.S. Lewis is a philosopher and theologian. He see that there is confusion of what true Christianity is so he sets the record straight with this book and pens simply and matter of factly what it is.
Crazy is My Superpower by A.J. Mendez Brooks; review by Michael Benedict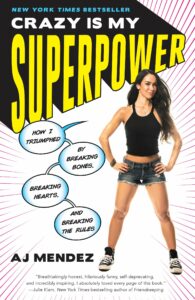 This book tackles one girls struggle with mental health in herself and her mother and how they fought it and each other growing up.
Young Bucks: Killing the Business from the Backyard to the Big Leagues by Matt and Nick Jackson; review by Michael Benedict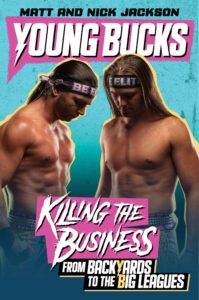 The Young Bucks changed the wrestling world forever. This is the story of their struggles, their pain, their tears, and their triumph.
Aru Shah and the Song of Death by Roshani Chokshi; review by Michael Benedict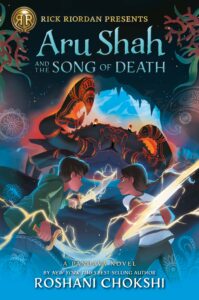 Aru Shah is back for book two. Someone impersonates her and gets her in serious trouble. Now, with her two sisters beside her, she must fight to clear her name.
Out of the Silent Planet by C.S. Lewis; review by Michael Benedict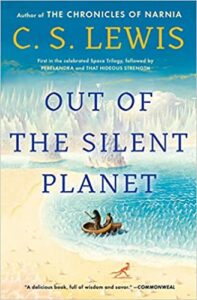 Written in the early to mid 1930's C.S. Lewis pens what life would look like in outer space.
The Screwtape Letters by C.S. Lewis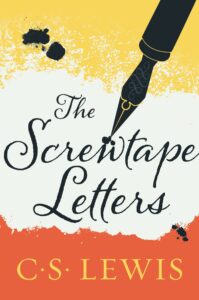 A correspondence between senior and junior demons, this books shows the power struggle is not just here on earth.
Tokyo Ever After by Emiko Jean; review by Michael Benedict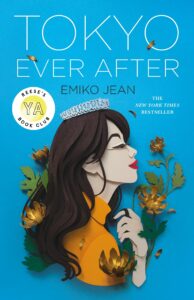 A girl never knew her father, found her father, became a princess over night, finds true love, sees betrayal. She must fight for her family and fight for love.
The Party Crasher by Sophie Kinsella; review by Susan O'Dell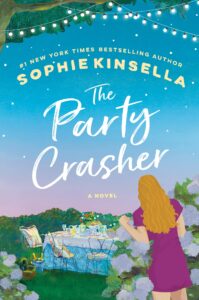 This was a fun book about an English family on the verge of falling apart after the divorce of the adult children's parents. The father and his new girlfriend are going to sell the family home and they are having one last dinner party. The youngest daughter didn't receive a proper invitation so she decides to sneak in and hide in all the craziest spots all night and catch tid-bits of all her families conversations. This was a light read and it made me laugh. I would recommend.
Once More We Saw Stars by Jayson Greene; review Susan O'Dell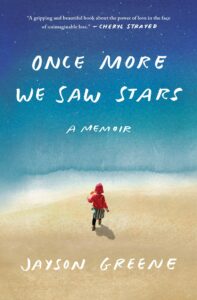 Get the tissues. This is a horribly sad book. I shed lots of tears as the author tells the story of how he dealt with the grief that he experienced when he tragically lost he two year old daughter in a terrible accident. He spoke of the ways him and his wife were able to cope and live life with such an unimaginable lose .
The Kingdoms of Savannah by George Dawes Green; review by Susan O'Dell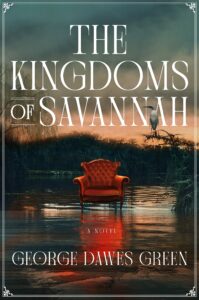 Interesting book about the corrupt history of Savannah Ga. This book goes into a story about the lost city of the free people who lived during slavery times and how one woman risked her life to find the truth with the corrupt police and influencing people of this Southern city.
The Golden Couple by Greer Hendricks and Sarah Pekkanen; review by Susan O'Dell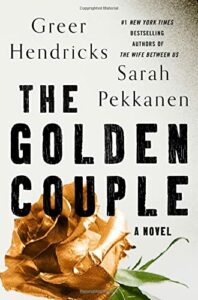 This is a story about a couple counselor who takes on clients and goes at it with a different approach. This therapist is like a detective and it turns out to have a twist at the end. This book was exciting and I enjoyed reading it.
One Italian Summer by Rebecca Serle; review by Susan O'Dell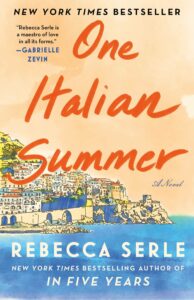 This was a story about the love between mother and daughter and how even the most perfect parent can have secrets. This author described the coast of Capri and Naples so beautifully that I could almost see the water and the beauty she described.
The Heart's Invisible Furies by John Boyne; review by Susan O'Dell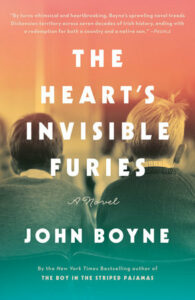 This is a story about a growing up in Ireland and being different, either gay or having a baby out of wedlock and how cruel even the "good" people and families can be. This was a beautiful story about how we keep on striving for love and acceptance.
One and Done by James Chandler; review by Gregory Van Den Berg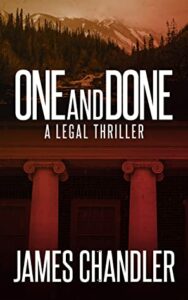 This is the second book in Sam Johnstone, who is a lawyer in a small Wyoming town named Custer. The story involves sports, drugs, and gay rights. The story is very interesting. The author's police procedural procedures are quite informative. The series also involves the main character suffering from PTSD.