Everyone knows that job hunting can be a frustrating task. The library is available to make the process a little bit easier; whether it's using the public computers to create resumes and cover letters, borrowing books to help you at each step of the job search, to workshops with face-to-face help with your resume and interview techniques.  Below is are links to job-seeking resources and websites.
Interview Protocols: Mock Interviews
All job-seekers welcome; first-time job seekers, career changers, and recent job market re-entrants.
Learn interview skill techniques with Andy Maroney, interview coach. For many job-seekers, interviews are the most stressful part of any employment search. The Mock Interview provides you with a low-stress opportunity to try out your interview skills with someone who isn't assessing you for an actual job.
You must provide a completed resume and contact phone number prior to appointment scheduling. Schedule by appointment only.
Online Learning Through Coursera
The New York State Department of Labor is partnering with Coursera, the leading online training provider. Through Coursera, you will have access to nearly 4,000 programs across high-growth industries and can hone skills in data science, business, and technology. Many of these programs are pathways to certifications, professional certificates, and can help elevate your career.

CareerBuilder
Post resumes, cover letters, and search for millions of jobs worldwide.

CollegeGrad
Provides entry-level job listings for college graduates, interview tips, and resume and cover letter advice.

Hudsonvalley.com Jobs
Post resume's, and find jobs in the Hudson Valley. Sponsored by the Times-Herald Record.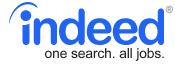 Indeed
Post your resume and search thousands of jobs online for free!

JobNow
Provides you with practical tools to help you get a job: With career resources that are  Informative, easy-to-use, and include free Internet resources for job seekers, including personality and career assessments. A built-in resume builder, with help in refining it. And lastly, the skills needed to help you ace the Interview. A library card and pin number required to access this database.

New York State Department of Labor
Find job openings, file for unemployment insurance, and license & certificate applications.

Simply Hired
Search for jobs in your area, and research salary information with a free "Salary Estimator".

USA Jobs
Federal government job postings.