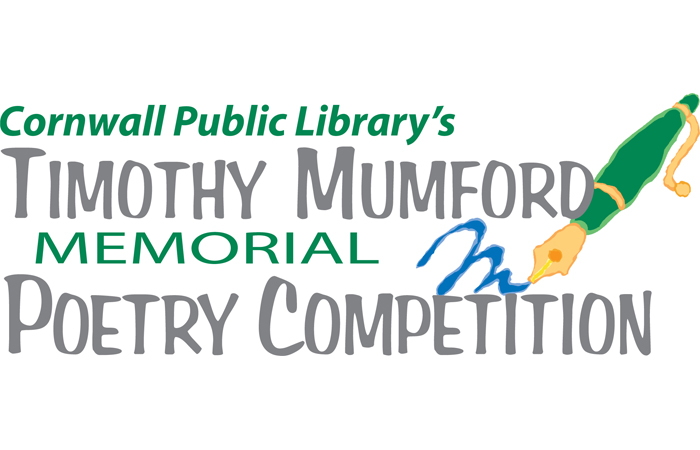 Timothy Mumford Memorial Poetry Competition
Now until April 2nd
Calling all poets ages 5-18yrs! Submit your best original poems (up to 2) for a chance to win in your age group or the coveted distinction "Best Overall Poem." The competition deadline is April 2nd at 5:30pm. Click here for complete competition rules and information on where to send submissions.
All are invited to attend the awards ceremony on April 25th @1:30pm via Zoom. Register for the ceremony here to receive a Zoom invitation link.
Thursday, May 6th
What can you do with …?
Enjoy a fun surprise challenge to make at home! Stop by the children's table outside the library to pick up your bag on the day of the event. Bags available at 10am.
Compliments of the library – While supplies last.
Art Afternoon (from the curb)
Thursday, April 22nd
Sculpt in the style of Alberto Giacometti
Grades K-12. Space is limited so please register here starting April 8th. Registrants will be contacted April 22nd to schedule appointments for curbside pickup.
Attention all kids (2-12yrs) who love receiving "snail mail." Send the Cornwall Public Library an email with your name & postal address, along with some fun information – your favorite food…or color… or animal…or a question you have…or a joke you heard (you get the point). Then be on the lookout in your snail mailbox for a reply. Emails can be sent to lfisher@rcls.org. We would LOVE to hear from you!!
May 4th @ 4:30
The event you've been waiting for all year. Dust off that robe; polish up that helmet; feed & water the Tauntaun. It's time for Teen Trivia – Star Wars edition! Open to anyone in grades 6-12. Register here beginning April 27th. A Zoom link will be sent to all registrants on the day of the event.  And May the 4th be with you!
For those needing some fresh air and a little break from being at home…I spy with my little eye a new I Spy station at the Cornwall Public Library! Stop by outside the library to try your hand at finding the items listed. We will periodically change the things you need to find, so repeat visits are always welcome.